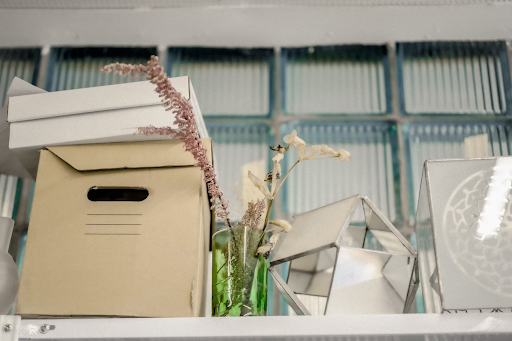 Source: https://unsplash.com/photos/4Ie6yROSsRM
Have you finally found the house of your dreams? Or perhaps you've just got the ideal job and need to relocate as soon as possible. Moving is never simple, whether it's across town or the world. Sixty-one percent of respondents say it is more stressful than starting a new job or being divorced. Not only are house seeking and packing stressful enough, but you also have to worry about forgetting items and your valuable belongings breaking in transit. Not to mention how exhausting moving day is. There is, however, a way to relieve a significant amount of weight from your shoulders. Removal companies in the UK can provide you with the assistance you require to complete the entire process. However, no two moving businesses are the same. Continue reading to discover how to locate the top moving company in the United Kingdom.
Consult your friends and family
When it comes to selecting someone as vital as movers, personal recommendations are the greatest place to start. Friends, relatives, neighbors, and coworkers may all be able to provide you with information about local movers. They'll almost certainly give you an unbiased opinion, so you'll know what to expect. It's probably wise to try a different firm if they say their movers were late, irresponsible, or nasty.
Read Customer Reviews on the Internet
But what can you do if none of your loved ones offer any suggestions? The second best option is to look for reviews on the internet. Even if you have personal recommendations, it's always a good idea to read their web evaluations to see if the majority of people agree with you. You'll be able to see the quality of their service because all of their former customers have the ability to offer feedback. If at all possible, look for businesses with four or more stars on Google.
Locate a Specialist
Are you relocating across the country or to a completely different country? That's a lengthy trip, and even the best local movers might not be able to manage it. Instead, look into moving companies that specialize in long-distance moves. Some even specialize in travelling between specific nations, such as the United Kingdom and Spain. These businesses are familiar with the concerns and difficulties that can arise during long-distance and cross-country moves. This means they'll be better prepared and can assist you in making your relocation as simple and stress-free as possible. If you're merely moving inside the country, look into removal companies in the UK, such as Getamover, that have plenty of expertise transferring stuff between your old and new cities.
Go for Experience
So, you've compiled a list of recommendations and conducted your own online investigation. You've probably whittled down your list of potential movers to just a few. The next stage is to determine their level of experience. Although new businesses can be beneficial, going with one that has a lot of experience may be a better bet. To see if it's mentioned, go to a possible company's "about us" page. If they've had that experience, they'll most likely tell you about it.